Embroidered Patches


















Ready to get custom patches?
Just fill in your details below, and an account manager will get in touch with your quote.
Embroidered patches are the perfect branded addition to any project. Send us your logo or design, or get our designers to do the work for you.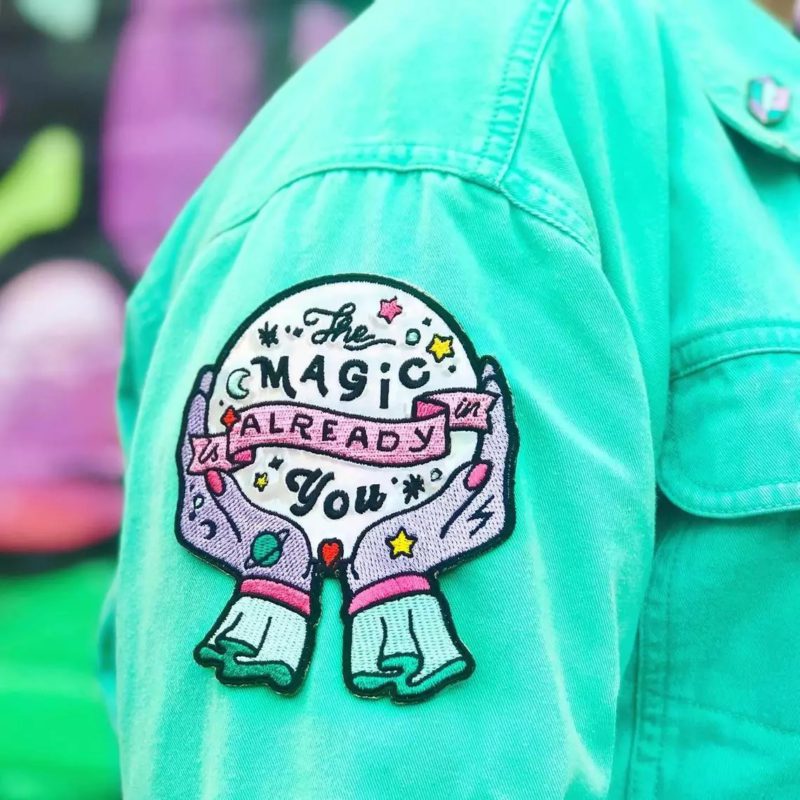 Custom Embroidered Patches from £0.34.
Our premium custom patches are amazing quality and look sensational with our colourfast threads. They are washable, dry-cleanable, shrink-proof, and extremely durable. We aim to rival prices from any supplier, so get a quote and see what you are missing.
Free Artwork
Free 10 Colors
Free Plastic Backing
Low 50-Piece Minimum
Rush Service Available
Price-Match Guarantee
View Guide Prices
Custom Embroidered Patches Example Pricing.
Example pricing is based on a 6 colour design with no additional backing.
| Size | 50 | 100 | 200 | 500 | 1000 | 2500 |
| --- | --- | --- | --- | --- | --- | --- |
| 60mm | £2.20 | £1.20 | £0.92 | £0.65 | £0.45 | £0.34 |
| 70mm | £2.30 | £1.45 | £0.95 | £0.68 | £0.52 | £0.39 |
| 80mm | £2.40 | £1.65 | £1.06 | £0.88 | £0.63 | £0.50 |
| 90mm | £2.50 | £1.75 | £1.15 | £0.94 | £0.68 | £0.60 |
| 100mm | £2.60 | £1.80 | £1.40 | £1.22 | £0.78 | £0.65 |
| 120mm | £3.20 | £2.20 | £1.80 | £1.40 | £1.04 | £0.80 |
| 150mm | £3.60 | £2.45 | £2.05 | £1.65 | £1.10 | £1.10 |
| 200mm | £8.00 | £5.50 | £3.80 | £2.80 | £2.45 | £2.14 |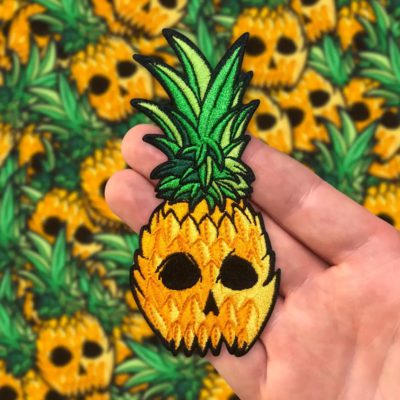 Unlimited Styles
Our designers can help mock up your ideas. See our order process page for more info.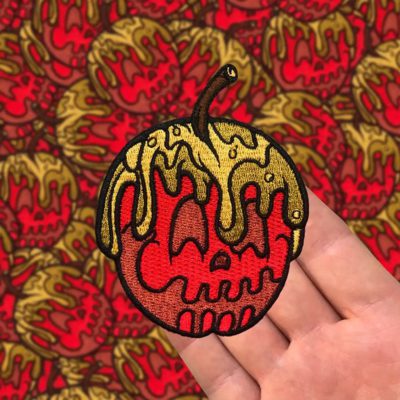 See Your Design Come To Life
We provide detailed artwork for you to approve as well as send you a picture of your patches when they are being made.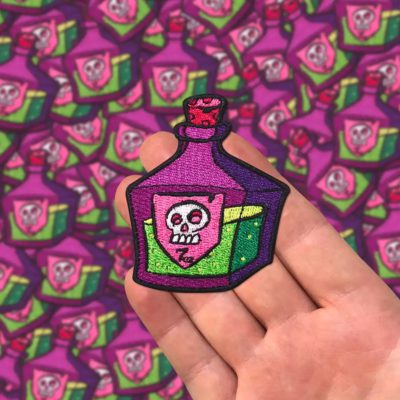 Custom Backing
Sticker, velcro, iron on, or no backing at all. Choose what suits you best. Not sure? Read our backing guide for more info.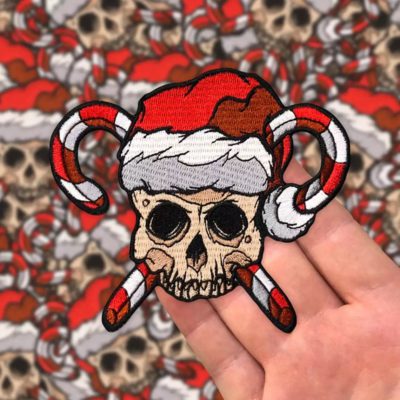 Quality Guaranteed
As soon as you get in contact we make sure that every step of the process is as easy as possible and provide the highest quality patches.
Two Border Styles To Choose
Get your patches with a merrowerd edge or hot cut edge.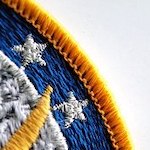 Merrowed Edge
A merrowed edge or overlocked edge is created by using a thick, overlapping border with a single colour of thread. Best suited for simple shapes.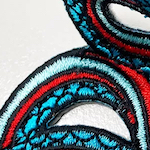 Hot Cut Edge
Hot cut edges are best suited for complicated shapes with sharp corners. A hot knife is used to cut the edge which in turn prevents the thread from unwrapping.
Backing Options For Embroidered Patches
Lots of ways to attach your custom patches
There are 4 main styles of backing for your embroidered patches.
Sticker – Peal and stick your custom patches to any surface. Strong adhesive makes sure they stay stuck
Velcro – If you want to be able to remove and reattach the patch multiple times then this is the option to go for.
Iron On – Using an iron to heat the glue on the embroidered patches which sticks them to whatever fabric you iron them to
No Backing – this is the simplest backing and is used when you want to directly sew on your patch on or else have your own method of attaching them
If you want to read more about our different backing styles have a look at our backing guide.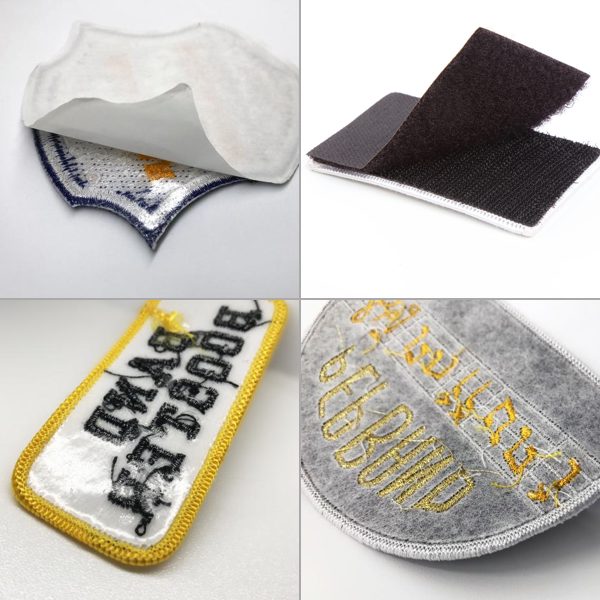 Thread Colour Options
Colours! Lots and lots of colours.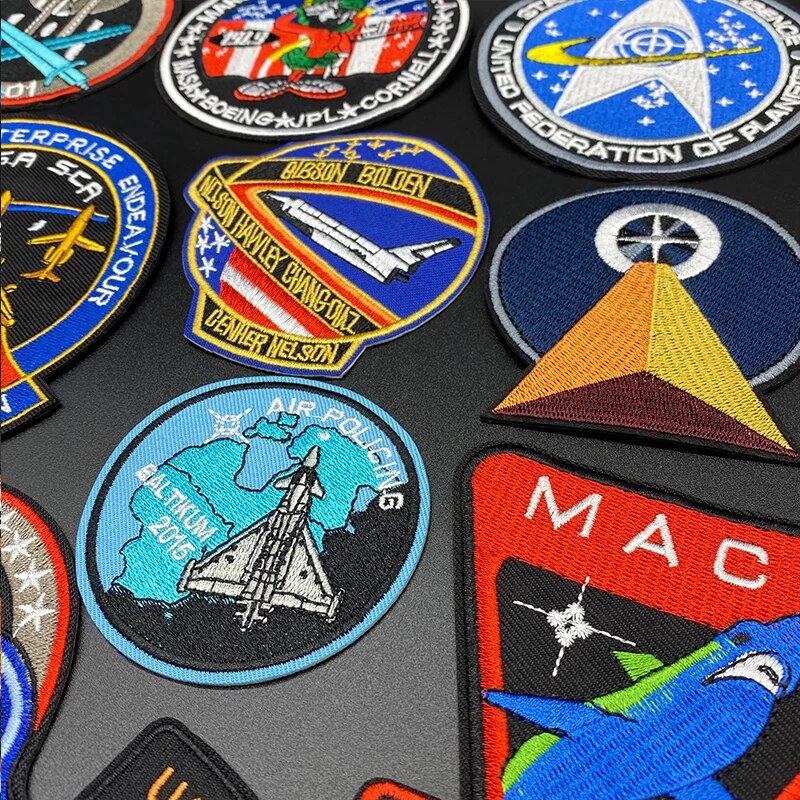 We have a wide rage of beautifully vibrant, coloured threads to choose from.
We only use the finest cotton twills and quality color-fast threads available, making all our patches look amazing and last for a long time.
Popular with many organisations including schools, clubs, military groups, and often used for promotion or to sell on their own.
Made to nearly any shape you require, the possibilities are endless.
Our Custom Merch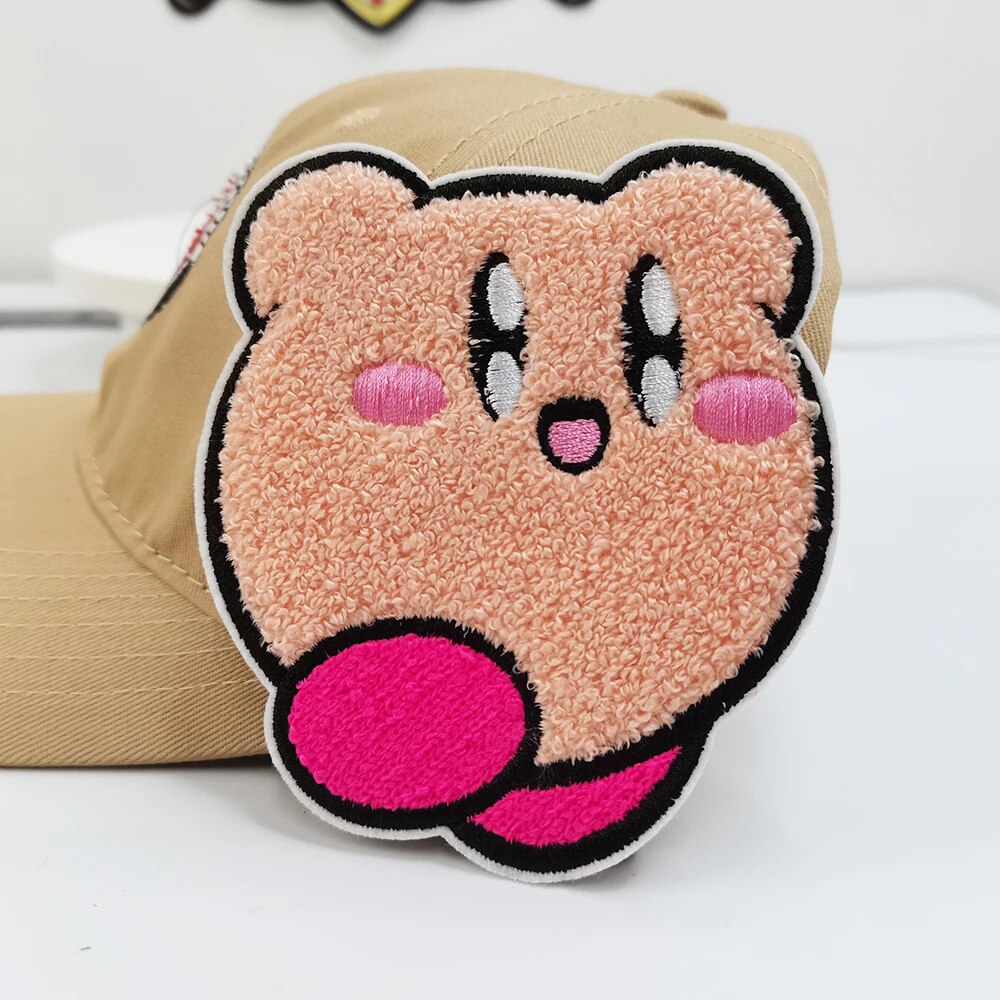 Embroidered chenille patches made to order. beautifully fluffy and starting at just 50 units. Get a quote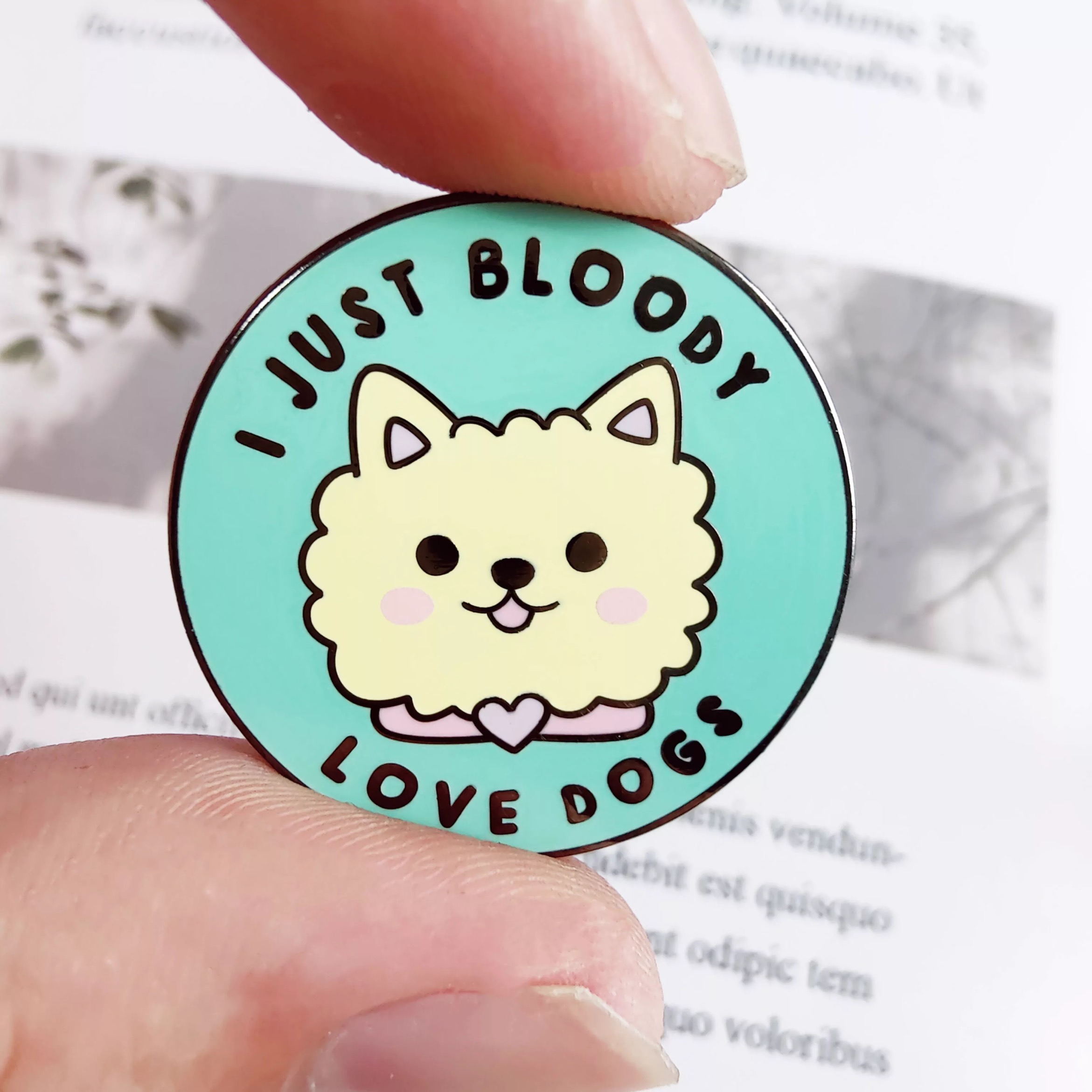 Pins, badges, broaches, lapel pins. Whatever you call them, we make them. hard enamel pins with a smooth high quality finish.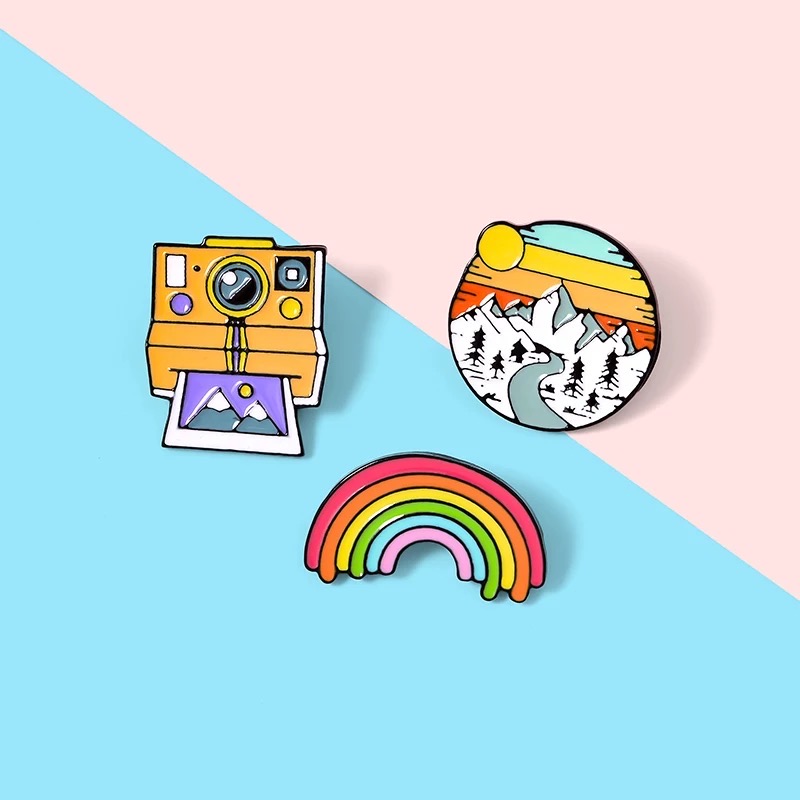 Soft enamel pin badges custom made with your design. Beautifully unique. We can help make your designs come to life.
Three Simple Steps
Its super easy to get your own custom patches. We offer a free design servive with every order to help you get what you need.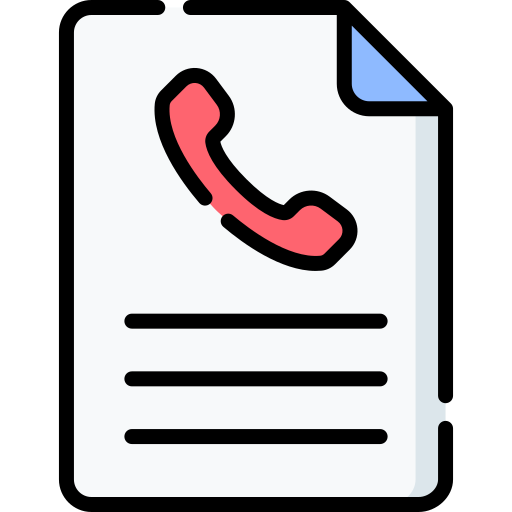 Get In Touch
Talk to an account manager by emailing [email protected] or fill in the form to get a quote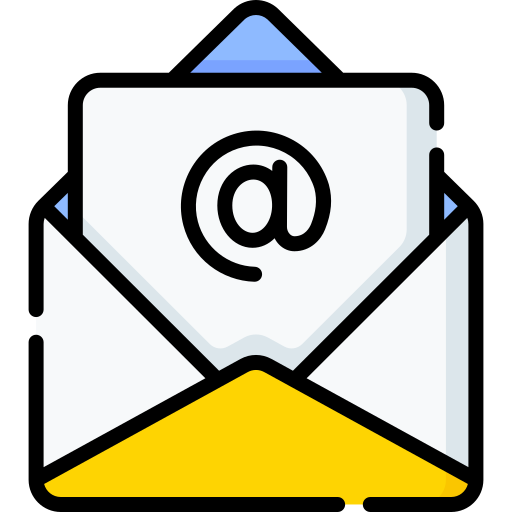 Send Your Files
Design your embroidered patches or send us your logo and we can do it for you.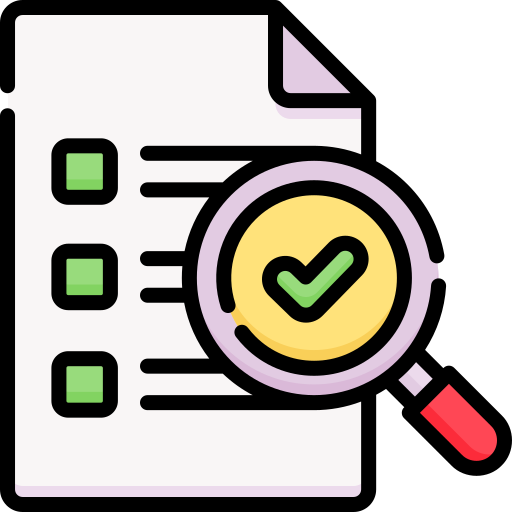 Approve Your Design
We send artwork for you to approve. You will know exactly what you are getting.